Even though I do lots of dancing, it's mostly structured and I never get to freely express myself that way which is exactly what my body and soul needs. So thanks for providing such inspiring music and a space to play and connect.
Rasha G.
Last Sunday the music you played was intensely emotional with almost no lyrics in it and my ego had no other option than to shut up and let my soul speak through my body. There was no place for intellectual discourse, only place for presence. By the end of the session, full of silence and intense presence, "Calling All Angels" was a powerful act of magic. Thank you for an incredible session.
Hugo
Dance Divine is so important to me. It's a therapeutic release, it's a safe space that rejuvenates me, it's a place for me to dance freely and it's becoming my community. That has been something I've been searching for, for a long time. Thank you Jelena, for everything you do.
Kate G.
This is an opportunity Jelena, to let you know how deeply grateful I am to you for creating Dance Divine. You truly manifest beautiful, sacred dance space. What a gift.
Fran A.
I just wanted to congratulate you on your great work creating one of the best dance events and so faithfully keeping it going every week for 8 years! Well done, Jelena and thank you so much from the bottom of my heart.
Felicity G.
Every time I come to your space, I have a breakthrough and heal another layer. Thank you for doing what you do.
Sonya
You've built something beautiful, very precious to a lot of people, myself included.
Geraldine L.
I'v been meaning to text you all day to share my deep appreciation for your exquisite ear for music. That was such an amazing set last night.
Shari L.
You open us with set after set of transformative music. You provide a supportive place after each set for personal disclosure. Your creation changes people. That was a powerful group experience.
Howie J.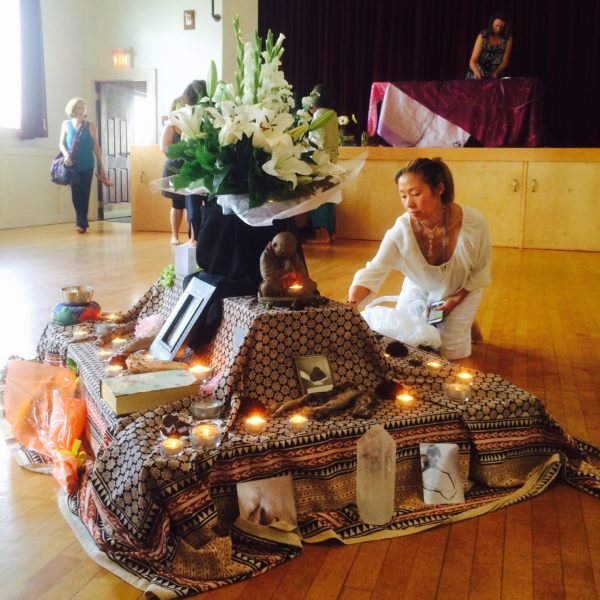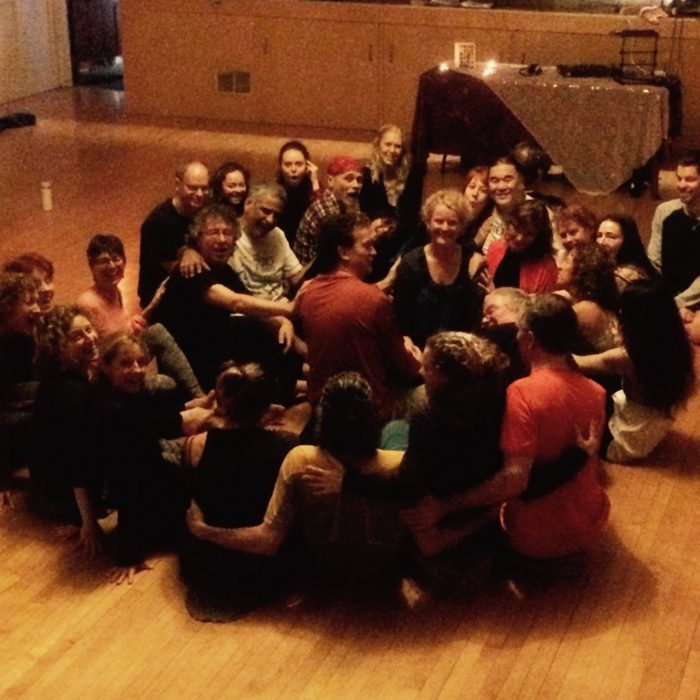 You've honed your craft yet again! The growth was particularity remarkable for me given my last visit to your ritual. Thank you for the vitality! Daniel M.   🙂   Dance Divine is so important to me. It's a therapeutic release, it's a safe space that rejuvenates me, it's a place for me to dance freely, and it's becoming my community. I feel so healthy in this practice and so loved, and that has been something I've been searching for, for a long time. Thank you Jelena for everything you do. Love, Kate G.   🙂   It was lovely attending, thanks for holding space and creating such a great dance. Michael K. 🙂   Thank YOU for the truly lovely dance. Emily L.  🙂   I'm excited to be able to dance with you again. I love your positive spirit and awesome DJ skills. See you soon, Diana M.   🙂   Thank you for having me. It was a real pleasure. Senay C.   🙂   Thank you Jelena. The encounter with all of you yesterday meant a lot to me. Roxana C.   🙂   I cannot thank you enough Jelena... For Monday night, for all you do for others... Aleyona   🙂   I had an awesome time! I cant wait to join in again! Lisa S.   🙂   Thanks for creating dance divine. I really enjoyed it and appreciated your sharing at the end. Jennifer   🙂   I've been thinking about how grateful I am to have found my way back to the Dance Divine community and I just want to thank you for your support and for you being such an inspiration. Frieda L.   🙂   It feels really exciting to find a community that combines my love of music and dance with my interest in spiritual growth and healing! Already this community has enriched my life so much. I used to go out Friday night to dance and it always involved drinking and feeling disconnected by the end of the night in a bar. But now I go to bed earlier and wake up excited knowing I can dance my heart out and feel this enormous connection with Dance Divine. I feel healthier and more connected as a person. This is what has been missing in my life. Thank you so much. I am so grateful. Kate G.   🙂   I really enjoyed the session yesterday! Even though I do lots of dancing, its mostly structured and I never get to freely express myself that way which is exactly what my body and soul needs. SO thanks for providing such inspiring music and a space to play and connect. I am sure I will be seeing you often! Rasha G.   🙂   I enjoyed myself at the dance. Moving outside under the stars was fabulous. John C.   🙂   What you do is amazing Jelena. Thank you and happy 6th Birthday! Tracy D.   🙂   Thank you for the wonderful music and space. It was a lovely experience. I'm sure I'll be back. Bailey   🙂   Thank you for the incredible music and great energy! Alvaro A.   🙂   Thank so much for creating space for such a beautiful expression of creativity, movement and joy. I had a great time and will definitely be back again in the new year. Meghan C.   🙂   I'v been meaning to text you all day to share my deep appreciation for you exquisite ear for music. That was such an amazing set last night. Shari L.   🙂   Thank you Jelena. I had a superb time. Thanks for providing awesomely liberating and inspiring music! My body is grateful!:) Margaret P.   🙂   Thank you very much - I really really enjoyed it.. You have a lovely community! You will see me again - maybe even next Sunday! Really thoroughly enjoyed it! Ed L.   🙂   Thank you Jelena. The dance was fantastic. I will surely come back. Akiko   🙂   So grateful I finally made it out last night to meet you and witness the amazing and safe space you hold. I hope to make a Sunday session soon! Aurelia L.   🙂   Amazing movement meditation class yesterday at Dance Divine. If you want to shake your booty and connect with spirit check it out. Vince G.   🙂   With thanks and deep respect for you and your creation. John C.   🙂   I was so happy to be at dance yesterday. I felt the energy to go and stayed for an hour and a quarter but my body felt so good again. It was like a coming home. Thank you for continuing to do this dance in our community. Keltie B.   🙂   I just wanted to congratulate you on your great work creating one of the best dance events and so faithfully keeping it going every week for 6 years! Well done, Jelena and thank you so much from the bottom of my heart. Felicity G.   🙂   I am so grateful I found dance divine and I'll be coming every sunday! Yay!! Alex.   🙂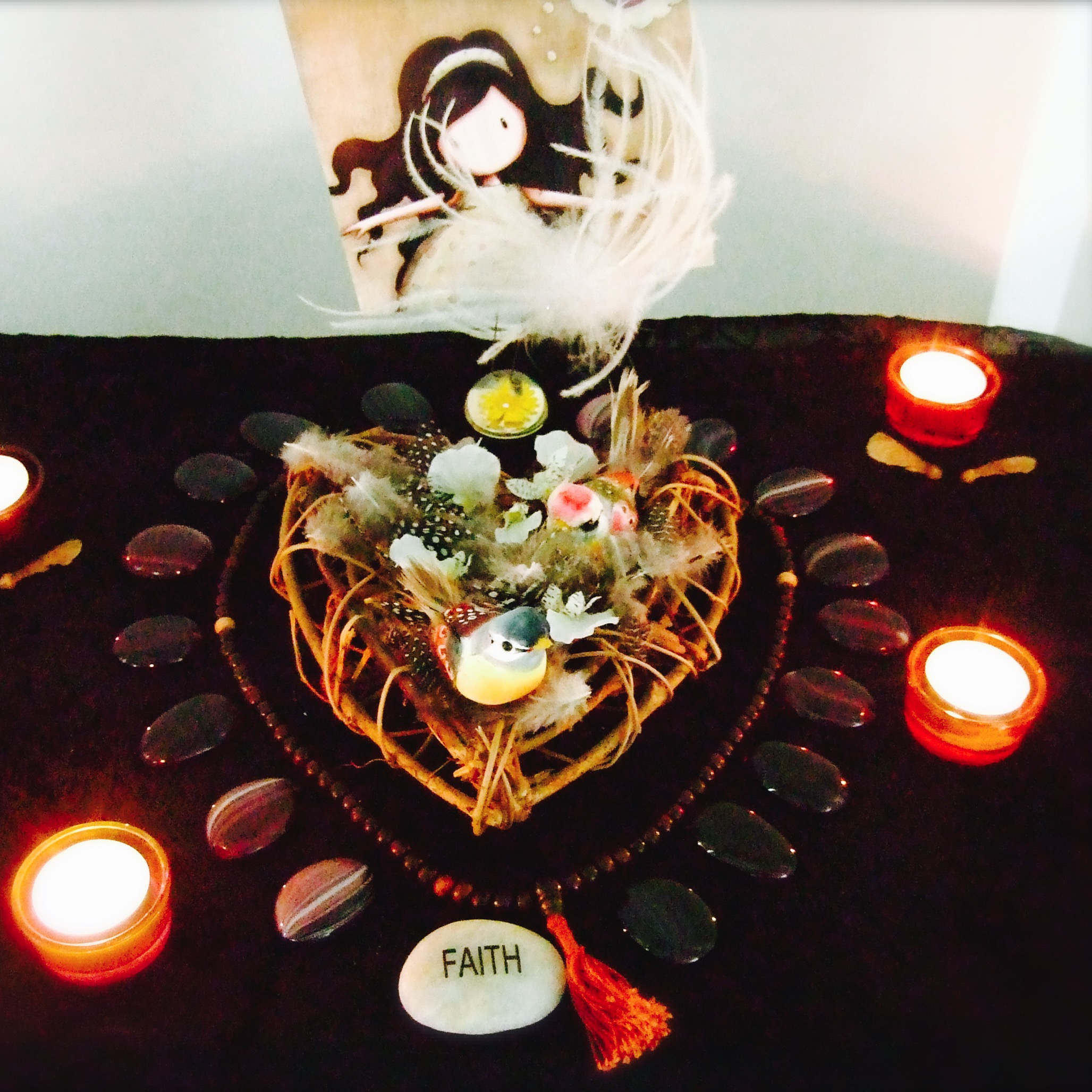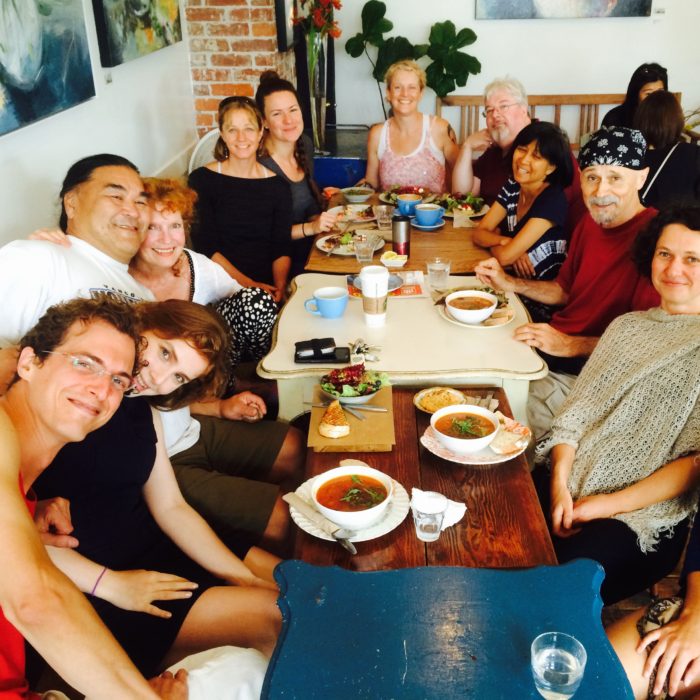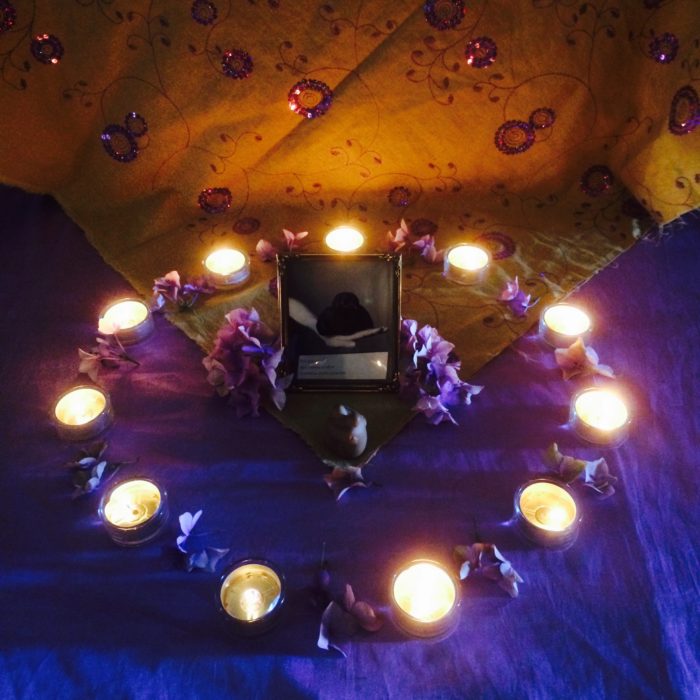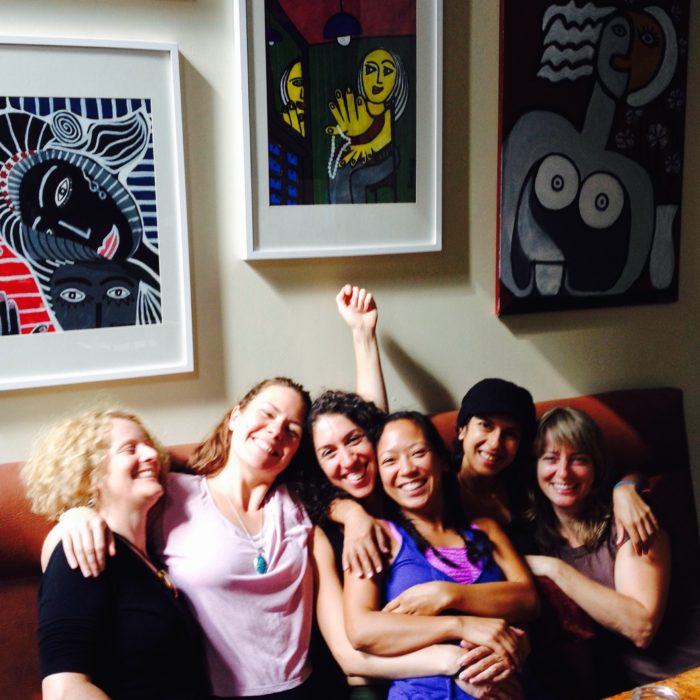 You open us with set after set of transformative music. You provide a supportive place after each set for personal disclosure. Your creation changes people. That was a powerful group experience. Howie Jackson   🙂   Today was just sublime... I hold such gratitude, love, appreciation, tenderness and all manner of warm feelings and thoughts for this creation/ co-creation. A bow and a nod to you dear Sister. Star Gazer   🙂   Loved what you did with the set today, love that you do what you do in the world. So glad and grateful that I have the dance floor to work through what I'm woking through right now. Lindsay Richardson   🙂   Your work is so important and so necessary. I  so wish for DD to find a following in Abbotsford. I miss it! Carla Webb.   🙂   Thank you for the transformative dances I had with you. I often am reminded of those wonder moments! Gadi K.   🙂   Just wanted to thank you for your commitment to your calling! Dance Divine is an important part of my life. Ernesto P.   🙂   Yes, it WAS divine!.. I was blissed out! Rich   🙂   Thank you Jelena. You are incredible at creating a space to dance. Hope to be in presence again. I had a great time. Bryan C.   🙂   It was really powerful and nourishing 🙂 Thank you! Frieda Lapis.   🙂   It was such a delight to dance divinely yesterday. Thank you for your commitment to making it happen. Stewart   🙂   It was WONDERFUL! I have been trying to get to this for ages... I was thrilled to finally be there and to find it far more wonderful than I had even hoped. Skylark   🙂   ...just wanted to send you a note of gratitude! Thanks so much for setting such a sacred space for us...Leanne S.   🙂   It was FABULOUS!! Thank you so much!! Monika S.   🙂   I have been going to a 5 Rhythms class put on by Bettina on Commercial Dr. off and on for about 6 years. The days of her class don't fit my schedule, so when I saw one of your flyers at her class I was excited to see that there was another place to dance in Vancouver and on a day that I could attend. I really enjoyed the experience. Thank you. I felt very comfortable even though it was my first time. The energy and vibe was very positive. I am going to bring a friend this Sunday. I am already looking forward to it. Thank you. Renee   🙂   Thanks for the wonderful experience I had at your Sun eve event. I was in Vancouver for a course and heard about Dance Divine so was very happy to come and experience this great activity. I love improvisatory movement and to have your wonderful music mix, that beautiful space and receptive group was a real treat. Thank you for the opportunity, if I'm ever in town I will stop in again. Regards, Dianne.   🙂   What a fabulous, vibrant, ecstatic energy we created...so thrilled to have been a part of it! Marie   🙂   Thanks for having such a beautiful space for us all to be on Easter morning. It was truly medicine for the soul. Keep doing what you are doing. Peace, Pamela   🙂   I am so very grateful for being able to take part in such a wonderful authentic movement community. Truly to cherish. I've been thinking a lot about this these days.. thank you always. L.   🙂   Thanks. And thanks for the great music today. Nice mix. Loved the roadhouse rock n roll. Dan   🙂   I love your music. And the dance energy you create. Bob N.   🙂   That was one of the most profound experiences I have had in my life. Especially the end when we were moving with each other like a free style contemporary dance style. Thank you so much and Happy Birthday. I will be back for sure. Heather   🙂   ...the fullness of authentic and ecstatic dance that makes us dive into our souls. L.G.   🙂   Thank you so much for holding this space. My first time was Sunday, though I have been meaning to attend for may weeks. I used to dance the rhythm wave back East in Maine with Chris Werner who studied with Gabrielle Roth and it was an important part of my life. Joining the dance on Sunday felt like coming home. A.   🙂   Thanks so much for last weekend Jelena...it moved me in a deep DEEP way, as it always does...   🙂   My friend that I brought has been talking about it all week and how excited he is to come back this Sunday 🙂 I think it was the dub-step that got him right off the bat :p Nice choice! Glad you sucked him in with your awesomeness as he expressed it's what he's been missing his whole life and he was ecstatic to know that this community exists! And DOES IT EVER 🙂 Much love beautiful soul and THANK YOU for being YOU xo T.G.   🙂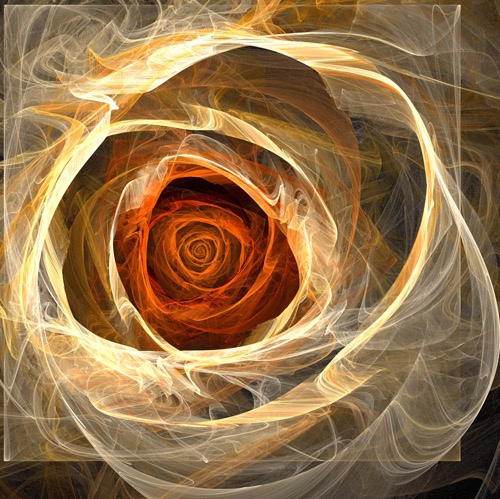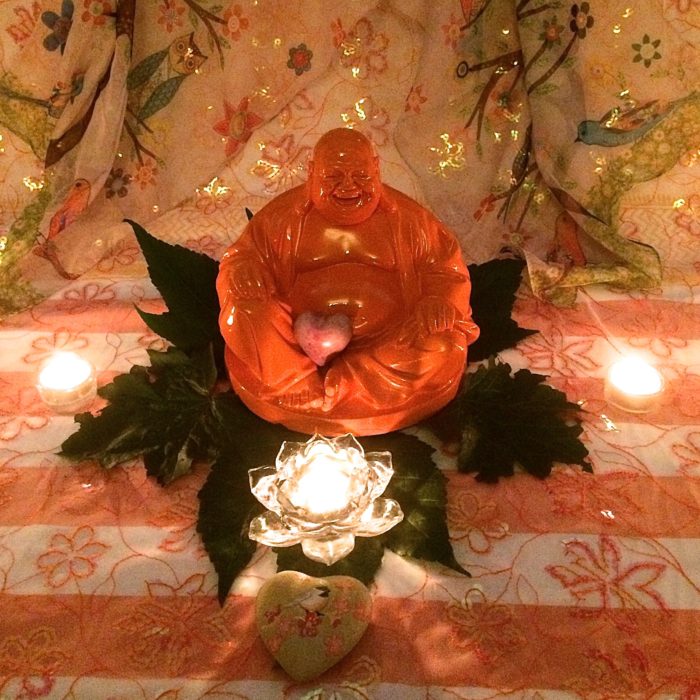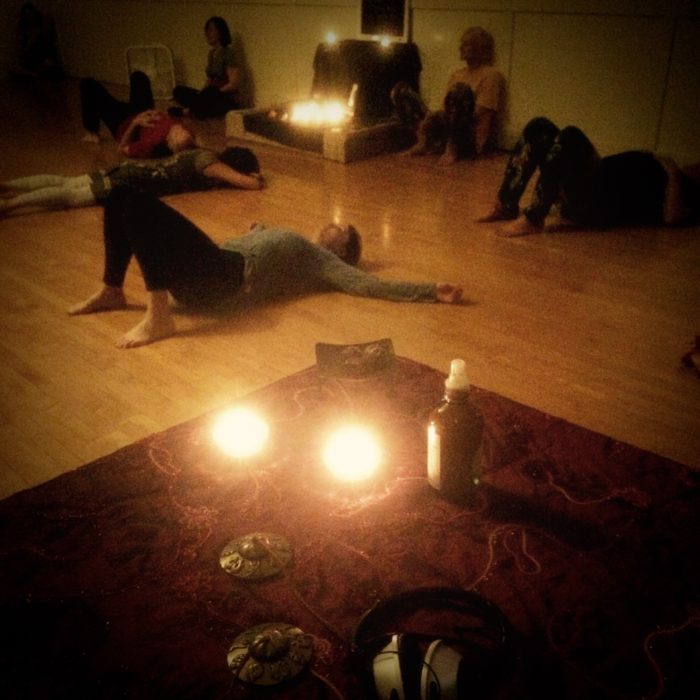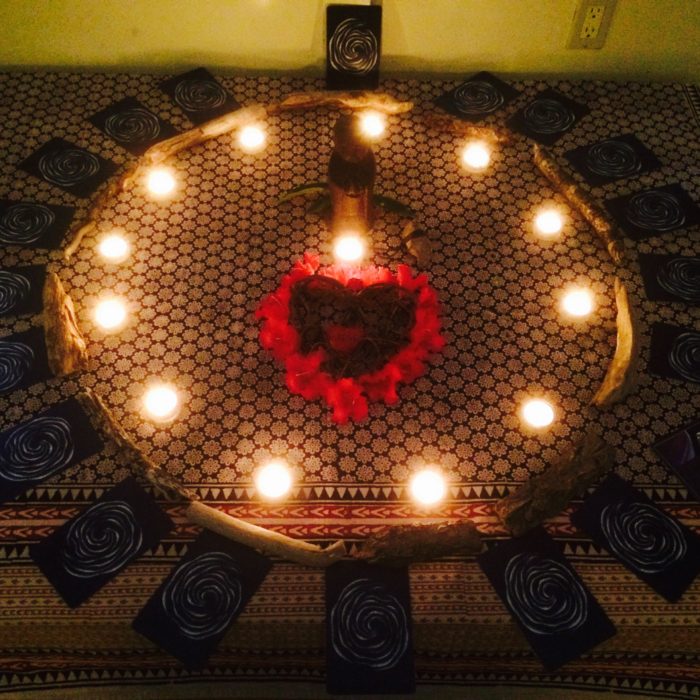 Sacred Space + Authentic Movement + Community = Dance Divine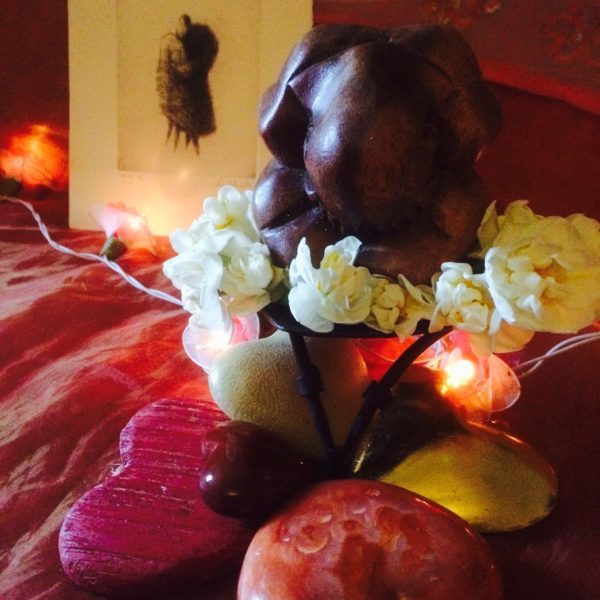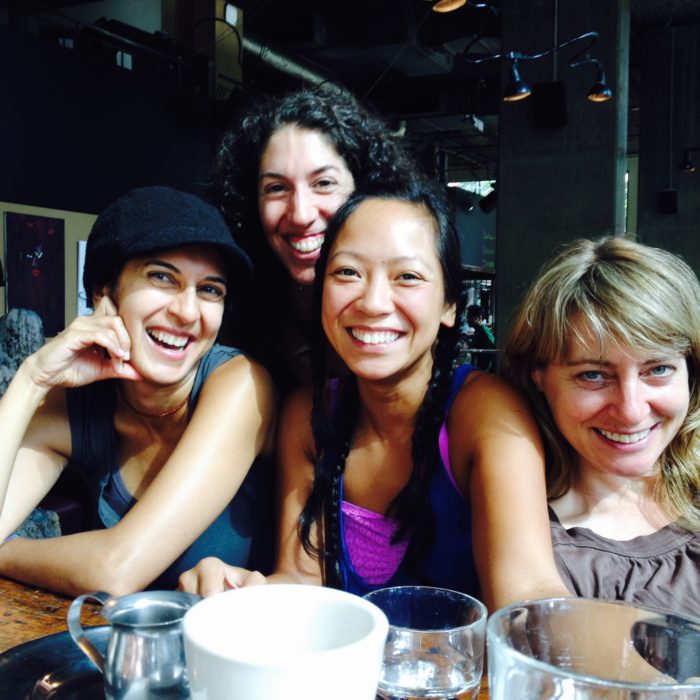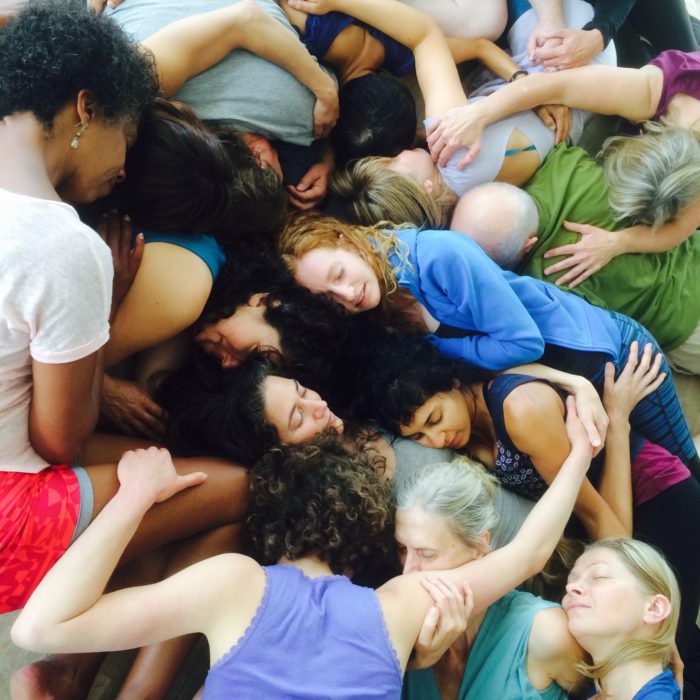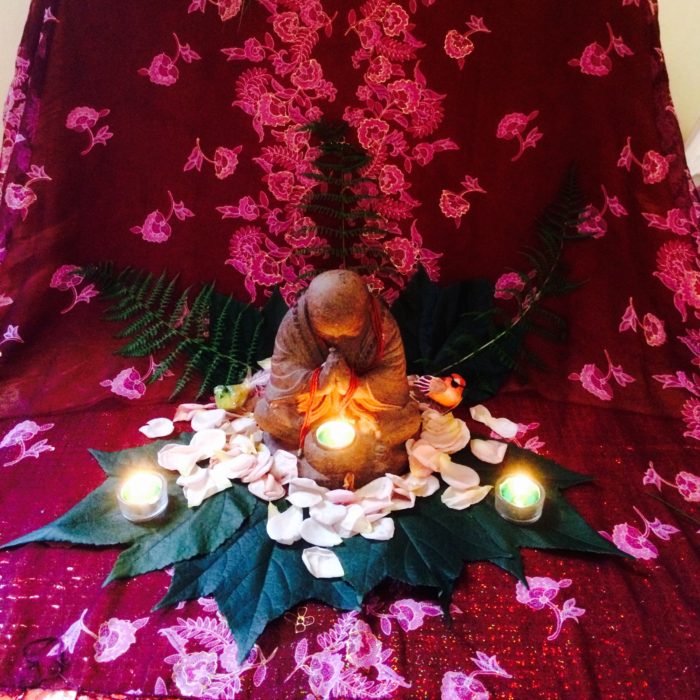 Thank you again for your energy in facilitating the Sunday space, and your amazing music taste!! ...the last two Sundays have been absolutely E-C-S-T-A-T-I-C and deeply moving in so many ways!! With love, Kaili B.   🙂   Great music in the dance yesterday - PERFECT angry songs for where I'm at! Rachelle Johndrow   🙂   I am not sure if you know how much I really love your dances. They provide an amazing space for love and joy and freedom and sacred moments in self and group. Sam   🙂   I was tired a long time before yesterday, and now I really feel totally renewed! Amazing. Love, Geraldine L.    🙂   I am very enjoy your music and dance divine atmosphere! Thanks a lot! BIN   🙂   Thanks for having such a beautiful space for us all to be on Easter morning.  It was truly medicine for the soul. Keep doing what you are doing. Peace, Pamela.    🙂   I just want to thank you for organizing all this! I have been thinking these days how much I need a community of kindred spirits...Leanne G.   🙂   I just wanted to tell you how many times I thought to myself "gawd, I love Jelena's music." Now you are an excellent DJ! See you Sunday Bella. You truly rock. N.Z.   🙂   Thanks for the always amazing music, space and awesomely weird dancing humans thus feel compelled to be there. (your's is my favourite class, shhhhh...). Anne H.   🙂   Thank YOU, Jelena! Thank you for creating such a great space on Sunday, it was particularly....ecstatic!! Ute   🙂   Congratulations on all of it Jelena!!! You've built something beautiful, very precious to a lot of people (myself included). Love, Geraldine Lahiffe   🙂   Jelena, Just want to acknowledge how amazing you are about music. Kai-Lin   🙂   It is so fabulous to be in a space where I feel totally free to just BE and move to music. Thank you for the gift of this wonderful event. Valerie   🙂   I am writing to thank you again for the wonderful dance today! The music selection was so touching, moving, inspiring. A special thanks for the samba beat (I am Brazilian)! I think I was more open to truly enjoy the atmosphere created by the music and all of us together. Also, I want to say that I loved when you played that swing song a couple of weeks ago! Luciane   🙂Workout your body, empty your mind, free your spirit. the most revitalizing two hours you'll spend all week. Dan   🙂   Thanks for creating such a beautiful space with a great selection of music to inspire everyone to express their creativity through movement! Nikki Zekas   🙂   Deep, deep gratitude for making this possible for all of us. Blessings...Barbara   🙂   Jelena creates a beautiful space with inspiring music using a diverse range of rhythms and music styles. I enjoy the Dance Divine community as it attracts open minded people; of mixed gender, age and ethnic background making it a safe environment to let go and have fun, without inhibition or judgment. Everyone is there to share their love of dance, music and creative expression. I love this class because of its free form nature which gives me the freedom to explore my creative energy and express it outwardly through movement. It feeds and nurtures my soul... Blessings to you Jelena! R.F.   🙂   Thank YOU so much Jelena... I am blissed out...Such a wonderful experience...the fabulous location. Bless and Bliss to you, Valerie   🙂   Yeah! I love your classes to my core! Such a self expression for me and I newly invite friends to break up their issues around dancing and movement as access to freedom in this area and they are LOVING  it! 🙂 Especially great as a tool for guys I'm dating... A barometer and a tool to get beyond ego mind interaction. Love love love, Louise Palmer   🙂   And while I have you...this is an opportunity Jelena to let you know how deeply grateful I am to you for creating Divine Dance . You truly manifest beautiful, sacred dance space. What a gift. With blessings and love. Fran Alexander   🙂   Just wanted to tell you how wonderful it is to enter the community you have created around Dance Divine. It enriches life a great deal and something of DD stays with me throughout the week. Thank you!! Liane G.   🙂   Dear Jelena, I am so grateful that you did follow your heart 3 years ago and chose to co-create this amazing community! I am still processing what got unravelled on Sunday and shedding layers of emotions during this time in my life. Thank you once again and looking forward to dancing on Sunday! Blessings, Michele   🙂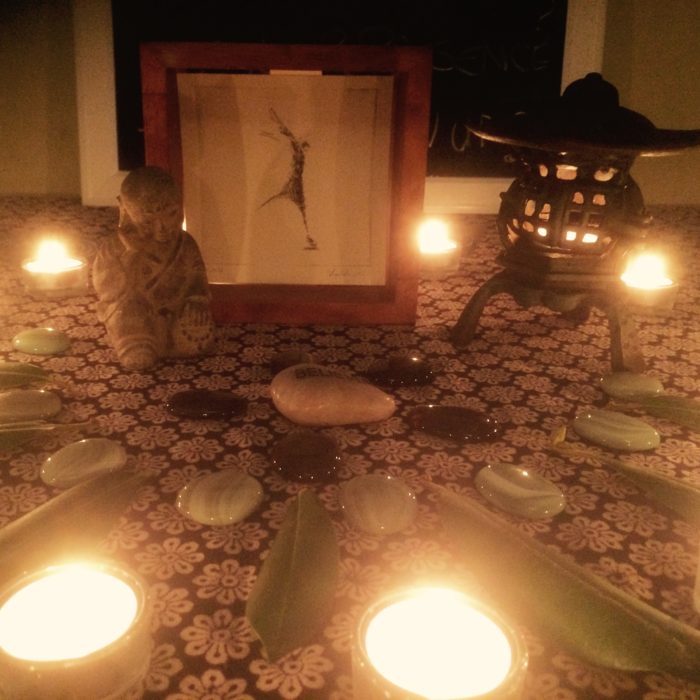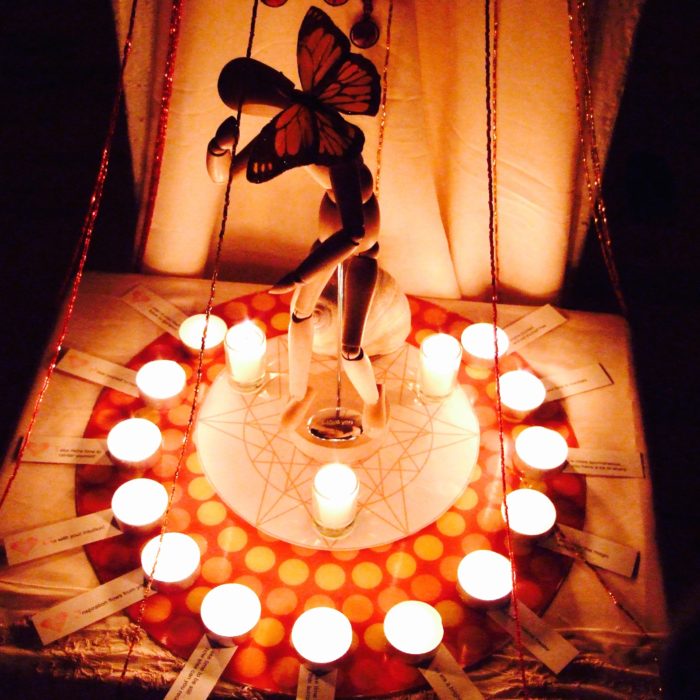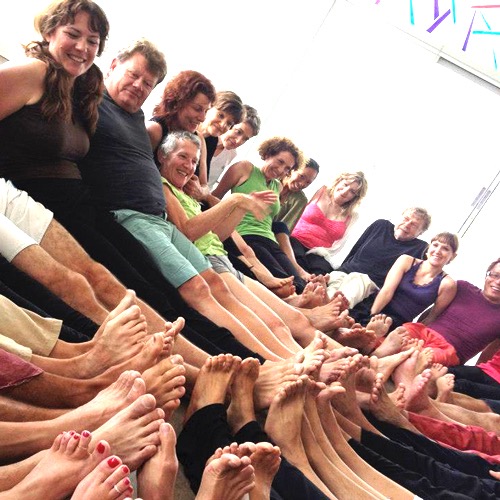 I love your event. It is one of the main if only thing I have missed about Vancouver! I am back in town now, for a while I think, and I am looking forward to rejoining the dance. See you tomorrow! Thank YOU! Andrea F.   🙂   Sometimes it takes seeing one woman living her life mission to wake up a thousand other souls. Thank you for birthing and offering Dance Divine to the world. It is my safe container for alchemical transformation. Where I awaken to my body and my heart. Where I heal. Where I experience radical acceptance. Where I learn to connect deeply. Where I realize I have a place I belong. And meanwhile, have all the fun. You embody the intentions of Dance Divine by who you are and how you live. Your magical sets, and the love and integrity with which you hold the space makes it almost impossible to miss a class. Finding my way to Dance Divine will remain as one of the biggest sources of gratitude for the rest of my life. You have changed my life. May yours unfold in ever expanding beauty. Nihan Sevinc   🙂   Thank you for the welcome and I had a wonderful time. Your taste in music is amazing! Every song was terrific. I will be back and look forward to it. Angelique Simard   🙂   THANK YOU for inviting me to participate in your DIVINE offerings! Knowing that some participants have been dancing together since your very first offering seven years ago is testament to the beauty and power of what you created -- and continue to co-create. Love and Gratitude, Shel   🙂   Beautiful inspired set today. Reminded me of an early DD experience where the scope, energy and diversity carried me away. Thank you. H. Jackson   🙂   Thank you Jelena! Its was a great experience. I hope I can make it next week too. Diana D.   🙂   I enjoyed the music, the people, the space and the dance. Thank you. I'll be back. Cindy   🙂   So happy to have come. Jacqueline   🙂   Many thanks to you! The class was amazing, the music, the group, the energy, I'm looking forward to seeing you soon. Laura   🙂   I really enjoyed the dance... was super comfortable being there! A beautiful group of people. I will definitely be back! Val P.   🙂   Your Dance Divine is truly wonderful Jelena. It felt so good to dance again after being injured and you create such a warm space with great music and beautiful energy in the room and the people participating. See you Sunday, Margot W.   🙂   I enjoyed dancing on Sunday and despite and/or perhaps because of blistered toes and complaining calves I plan to attend more in future and spread the word to my friends. Thank you for putting these together. Simply beautiful! Myomi   🙂Just wanted to share how inspired I was by your set of music (yet again) and also in reading your intentions which resonate so much with my own philosophy in life... such a beautiful way to start the week. Shari L.   🙂   Know that even though I don't get there as often anymore, Dance Divine is still part of my soul's home. Thank you for that and for simply being you. Bonnie Thompson   🙂   I have such an appreciation for your incredible commitment and dedication in creating DD. You have created an incredibly beautiful, sacred and special container where people are able to connect within themselves and with others. DD is a beholden gem within our community. It is such a gift. Christina Niven   🙂   Thank you so much for sharing this incredible gift of beauty, dance, creative and spiritual exploration!! The space you created was very comfortable and accepting and allowed me to access exactly what I needed to - which I am guessing many others feel as well. What a journey I went through throughout the dance that I had no idea was possible. I started with fun, limitless creative self-expression and movement - so much joy and flowy movement - to experiencing pain and anger that I had never acknowledged within myself. The safe space allowed me to feel comfortable to cry, make noises, and flail as much as I needed, and then.... The peace after the storm. Woohoo! Your gift is incredible and I thank you so much for getting in touch with your true self and holding the bravery to share it with the world! Rock on woman! Cassandra.   🙂   What a lovely space of healing you are offering our community 🙂 I'm grateful. I really appreciated my time with you all on Sunday...Shari L.   🙂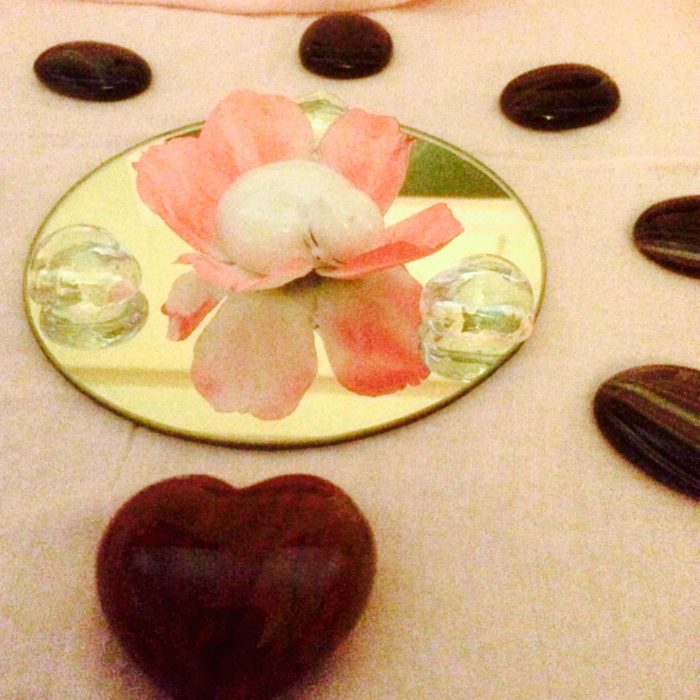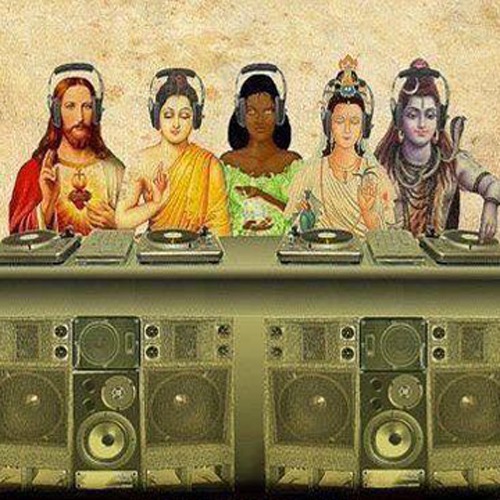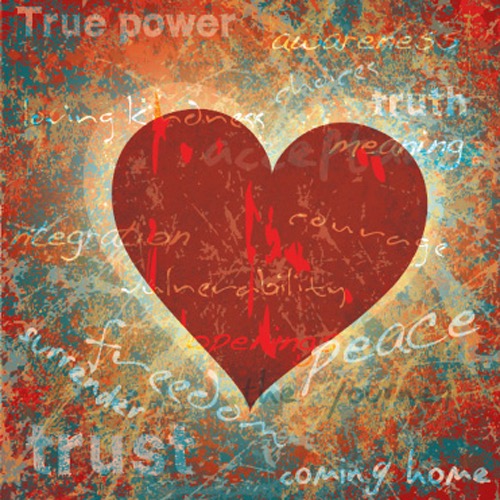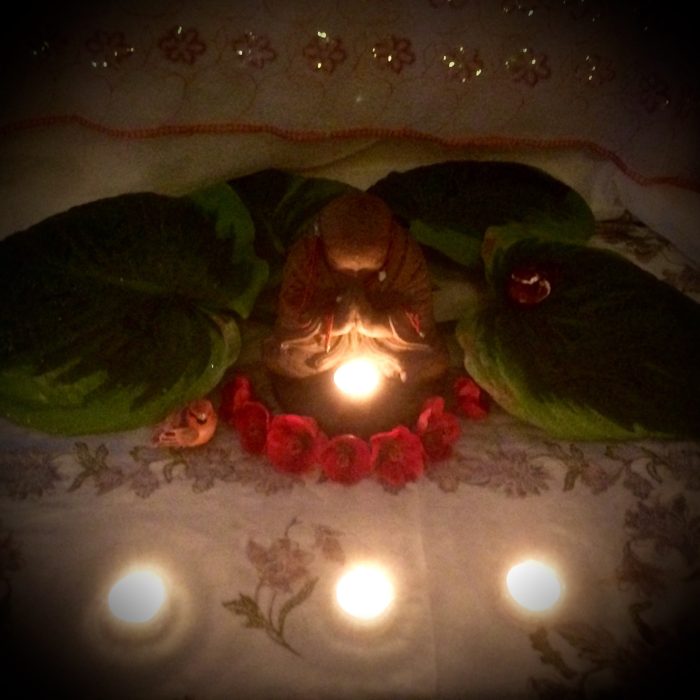 It is not often I am moved so deeply. Your music is exquisite! The song selections, the smooth transitions. What a magical experience. You have really developed your craft! What a beautiful piece of work! Thank you for sending it to me! Lovingly, Brad Schwann   🙂   Thank you for the party! It was amazing and very open hearted..an awesome vibration to start the year. Ashar   🙂   ... just got to say it... I've been playing your sample sets for the past two days... practically non-stop... Jelena, you have such amazing gift! The way you put your sets together is just... so intuitive and intimate... and opening... I'm truly... ecstatic...:) Just really want to say it to you. THANK YOU!!! Kristina B.   🙂   Thank you again for sharing your passion these past 5 years. I am a better person because of dance and I feel much gratitude for you and your help in that journey. Andre    🙂   Just a quick note to say that today's playlist was probably one of my favourites of all time. So much gratitude for the love and thoughtfulness you put into it. Lindsay R.   🙂   The music was AWESOME! There was one song that just got me...IT GOT ME!! Amber Rose Lee   🙂   Sublime as always. Peter Francis   🙂   I really enjoyed the experience and I look forward to dance at your sacred dance. Fabrice   🙂   I am very grateful to have found Divine dance, my cells have been very happy since. I woke up feeling sore but in the best way. Zack   🙂   I had a lot of fun and I will be back for sure sometime soon. I really enjoyed the music, lots of tunes I've never heard before. Altogether I felt liberated. And thanks for bringing this healing to our community. Felix   🙂   It was such a good time and I am definitely interested to join you more often. It is so liberating and good for the soul. See you next Monday! Mareike   🙂   I love seeing our intentional dance community growing and I love the many soulful ways that you give witness to sacred, precious elements of our dancing, either in person or via your emails. This is truly one of the best foods that you have to offer to this hungry world and you are inspiring me to nurture, grow and harvest more of my best offerings. Thanks again, dance friend, James Priestly   🙂   Just a quick comment, I like the way there are no rules in your class. You kind of just let everybody get on with how they want to express themselves and you don't 'interfere'. That's my favourite thing about your class and could be one of the reasons why it is so successful. Alan   🙂   Your dance is the best in town because of your amazing music, gorgeous space, and generous freedom given to all to express as they like with no interference. It has allowed me the space to find my own movement in the way that I choose to express it within a community of fantastic dancers. Maggie Reagh   🙂   I love to dance. I have come to Sunday morning classes a few times. I find the space, music, and energy amazing. I feel that each person comes to dance their own dance, and I come to cleanse and release and celebrate. J.M.   🙂   Thank you for providing that kind of atmosphere for dancing... the music selection was so beautiful. I will be back! Luciane Perez   🙂   Thank you again for creating such a lovely space, and gathering of such lovely people.. such a treat! Namaste, Selena M.   🙂   Congratulations on your one year anniversary and the amazing space you've created. Yesterday uplifted me so much, I was beaming all day! Light & Love, Jaeny B.   🙂   Contests queen Jelena. Your divine dance kingdom grows under your exuberant love! If you mix it we will dance. Play with you soon... Amy Color   🙂   Thank you for creating such a beautiful space and experience! Great music and vibes!! Love and Gratitude, Nikki   🙂   IT WAS AWESOME TODAY!!!! I enjoyed my self and my experience immensely. Thank you so much. Marie aka Mouk   🙂   Thank you thank you this was soooo amaZING!!!I am so glad I/we got to join you today - yipee 🙂 Namaste, Selena   🙂   Thank you so much for creating the space, the music to journey, the positive, inclusive environment...i really needed that! Blessings and gratitude to you Jelena. Joy   🙂   Congratulations on your growth of this class. The energy today was really beautiful. Hugs, Marcia W. Jones   🙂   I was so happy to find the group today, it is a long time i am not dancing, in Italy this is pretty much what I was liking, finally I found it in Vancouver... See you next Sunday! Roberto F.   🙂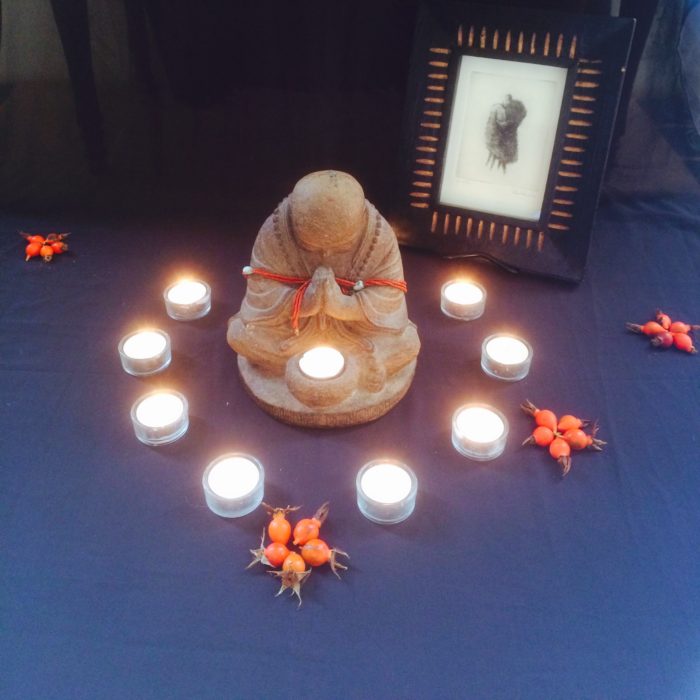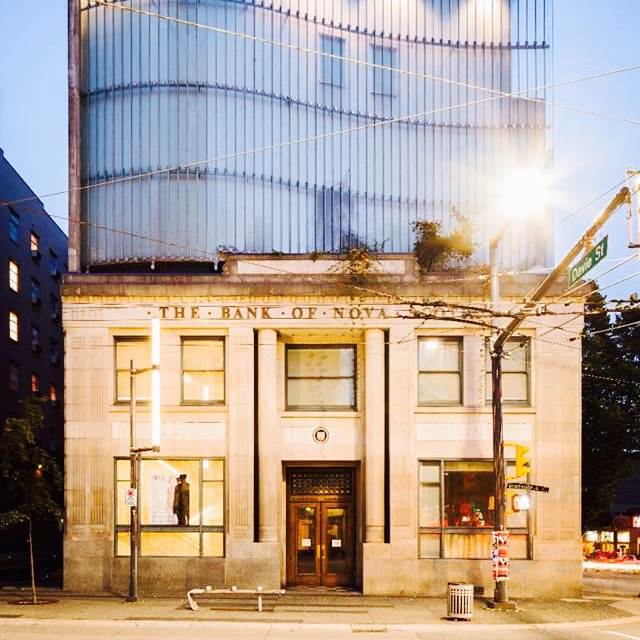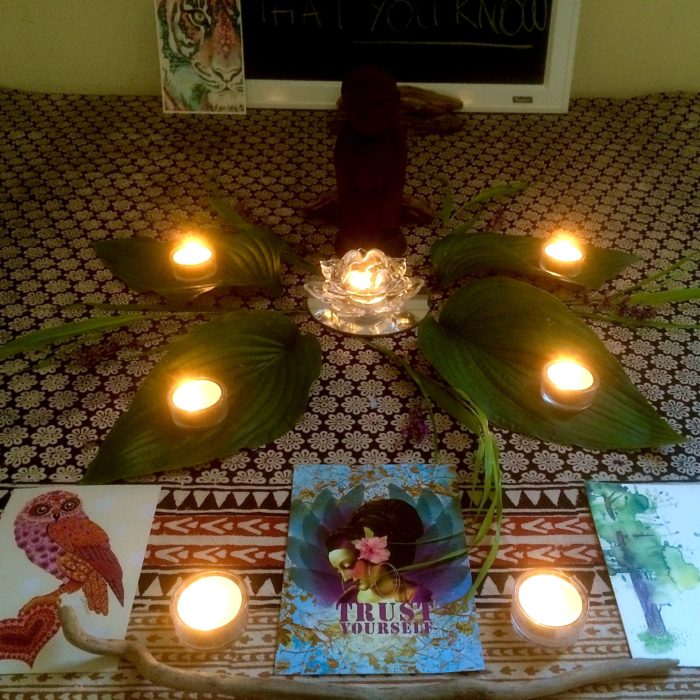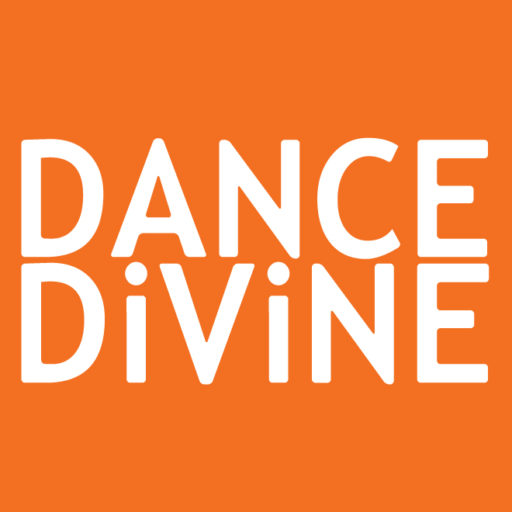 Congrats Jelena .... ONE YEAR OLD! It's a beautiful space you hold. I've loved coming to dance the few times I have in the last few months. I really value moving in a space full of people going deep and uninterrupted into their dance. It's a great, fun, dance energy to be in and i appreciate your obvious passion for it. Cheers, Moreka   🙂   I'm out of town (again!) but wanted to wish you a happy birthday and congratulations. It's the best two hours in Vancouver. Dan   🙂   I had such a wonderful dance thank you for creating the space!! Thank you so much:~)!!! Kaili B.   🙂   I loved the dance today, it's been a while since I was in a space of that level of freedom in 'public'. We're very fortunate to have people like you being leaders! I'll look forward to coming again when I'm in town. Rye   🙂   Thank you. It was quiet a beautiful thing we did today. Lots of fun. I look forward to doing it again. Such beautiful people! Thanks again, Tieg M.   🙂   Last Sunday was amazing. I was sitting at the side of the room, during the technical fault, everybody was having such a good time. People were talking, moving, cuddling, hugging, crying, laughing, giggling, dancing. So much connection. You're doing such a great job in bringing everyone together. I was so happy for your successful classes!!! Alan   🙂   It was soooooooooooooo fun on Sunday. You really know how to create such a sacred space for fun and creative self-expression. I will pass it on about your mobile dance bliss service. And thanks for keeping the beats every Sunday morning. Love, Geraldine   🙂   Thanks for being so open to having children there today!  Anicca and I had a BLAST! Leela   🙂   You create an amazing place to surrender to the Dance. I look forward to you doing some Fri or Sat night gigs so I can come! Hugs, Maggie R.   🙂   I am grateful to have found and feel so welcomed in your beautiful space with your beautiful music, rhythms and peeps. Thank You, Thank You, Thank You...Amy C.   🙂   I just wanted to send you a birthday wish and also a thank you for holding the dance divine space! Peace and love, Trent   🙂   Thank you for that wonderful dance today. It was so beautiful. You have such great taste in music. Carla Reiger   🙂   Awesomeness!!! I love dancing to your sets!!! Can't wait... Love, Filomena   🙂   Thanks for making space for the dance. It saves my life, every time. Gratitude, Geraldine   🙂   Thank you Jelena for creating such a positive space for physical expression. Wonderful to meet you and experience the class. Jaeny B.   🙂    I loved it today. Thanks for creating the space and opportunity to dance. I look forward to coming again! Christina N.   🙂   I really enjoyed meeting you and dancing in your community. Thanks and I hope to be back again, Janet.   🙂   Thank You Jelena for the amazing time, I going to come next Sunday. See You, Karsten   🙂   Thank-you for putting the dance together. I loved the energy and felt comfortable right away, which is something I haven't felt in a long time.  Yesterday was one of my best memories to remember. Laurie Ford   🙂   Thank you so much for the invitation to come and dance again on your beautiful and wise chosen beats and rhythms. Saskia   🙂   Last Sunday was a blast, lots of fun. Thanks a lot for being the catalyst of fun! Tan   🙂   It was SOO great to dance with you and your sweet community on Sunday...thank you again! I REALLY loved your music...all of it was new to me...which is always a treat. Acqua   🙂   Thanks for the wonderful dance on Sunday...so good to be there. Marie E.   🙂   Words that come to mind....heart-based free-form movement, facilitated by divine DJ Jelena!! Heart-space, play-place, room to breathe.... That was fab last week, thanks again! Nichole G.   🙂   Thanks for a another great set on Sunday. Whew, those are powerful mornings... R.B.   🙂   Really enjoyed Sunday and hope to see you all again next Sunday and/or the one after. Dance and enjoy, Cedar   🙂   I had an amazing time! I loved having the patio to dance on also. I enjoyed the non-facilitated nature of your event ... it was very free-ing. I also loved that there was no talking (especially preaching, etc.). The music was also splendid. Thanks so much for hosting these events. I'll certainly try to come again when I'm in Vancouver next. I'm also telling everyone I can about your events. Diana McGregor   🙂   Thank you Jelena, I enjoyed last Sunday very much. In Divine Connection. Chew-Nyet   🙂   Thank you for providing a place to move, to be still and to feel. Could do this every day. Amazing how much communication my body gives and takes....just listen to it. Gratitude, Tom   🙂   From my heart to your heart, you have a beautiful gift. Every time I come to your space, I have a breakthrough and heal another layer. Thank you for doing what you do. Sonya   🙂   I just wanted to personally thank you Jelena for bringing the magic every week; honest gorgeous sacred & juicy. It means so much to me & to all of us. Much Love, Geraldine   🙂   Looking forward to dancing to your awesome beats very soon. Tracy Dixon   🙂   Jelena Marda is a master artist at weaving musical gems that move the soul into free dance. I have traveled far only to discover her brilliant mixes, treasures so close to home! I say again and again that is one the best mixers ever! Minke de Vos   🙂      🙂   Omg!!! So glad i came to your workshop! There is just so much power in this dance/adventure/movement/shift whatever it's called. Dance alone doesn't encompass it all, although that is enough. It just feels like so much more than that. Love how you walked us through what a dance looks like. Sara W.   🙂   Thank you for an incredible workshop! Annalise S.   🙂   It was an awesome first experience, I'm looking forward to attending more. Ali J.   🙂   What an amazing workshop! Thank you so much for hosting and creating such a safe and welcoming space to learn. Claire M.   🙂   I just wanted to share that I had a tremendously rewarding dance tonight at Dance Divine. I'm so moved by the people I share that space with. I feel like I've been searching for and questioning love for years, and when I dance with them it's all around me, I've found it. That room fills me up, and my heart is full. What a feeling to be safe. What a feeling to be loved for your authentic self. When I'm in that room, I am gratitude,. Thank you Dance Divine, thank you Jelena and Nihan and all the wonderful friends for your attentive support and care. Kate G.   🙂   Thank you for hosting such a wonderful workshop. It has given me lots to think about. Jack S.   🙂   Thank you again for all that you share and facilitate with your wisdom and presence. Kara Walsh   🙂   I loved the class, it was amazing, uplifting and I left feeling positively gleeful. Meghan Carrico   🙂   I've been coming to divine dance for a few months, and I find it to be a wonderful, healing and positive space for movement and connection. Thanks again for all your time, devotion and positive impact in many lives. Chris Higgins   🙂   Loved the music. Reena   🙂   Another great set - you make em howl like monkeez! Clancy D.   🙂   Well, it took a while for me to be able to attend one of your classes, but it was the right time and the experience was amazing.    Thank you so much for creating this wonderful space and experience.  So, in the immortal words of the Terminator: "I'll be back." Peter Prontoz   🙂   Goddess of Sound Alchemy, I wanted to express much gratitude. Your playlist arrangement this past Sunday was so infinitely spacious and timely. Beth Cresent   🙂   It's such a lovely space you created! I've had very enjoyable experiences this far. Maggie W.   🙂   Thank you Jelena, looking forward to more trance/dance... great facilitating job. Jacques B.   🙂   I attended ecstatic dance with my friend yesterday and absolutely loved it!! Thank you!! I've been looking for ecstatic dance with this type of energy in the city for a while now.. found! YAY! Mary Pines   🙂   It was sooooooo great to be there Sunday. I dropped into my zone so fast and when it was done I felt Iike I had a bit of a work out, a full osteopathic treatment and had done a good meditation. Fantastic! Looking forward to sharing this beautiful experience again soon! Sarah C.   🙂   Thank you for organizing this, it was totally awesome!! I will be back for sure. Lise T.   🙂   Thanks for an extra divinely inspired and channelled set list Jelena - it had Michael's infectious spirit all over it. I wish we could all do such a shamanistic/ecstatic wake and anniversary for our loved ones. James P.   🙂   Thanks for your superb DJing and lovely energy. I'll definitely be back. Reuben P.   🙂   THANK YOU! Lots of great comments and I could also tell how much people enjoyed your set. It felt like such an easy night to host you as I felt right away, she's got this. Thanks for rockin' it! Vanya   🙂   It was wonderful to be able to stop in on a Monday night, it's a gift to be able to move, connect to self, heart and others. I try to stop in when ever I'm in town. Aum Song   🙂   I had a fantastic experience at Sunday's dance - I'm hoping to make it to next Monday's session with a friend in tow. Lisa   🙂   Thank you! I LOVE DD! Adey   🙂   ...Thank you for a trip to myself last Monday...Anna T.   🙂   I have been mulling over since and it has been really good for me. Much needed. I hope to come back soon. ...the playlist. It was amazing. Cian   🙂   You offer so much variety and freedom and it is never predictable. I love your class! O'Neal   🙂   I loved how everyone was so free around me. Their freedom of movement to the beats of the music was refreshing. People's inner selves broke through their surfaces and shined to illuminate everyone around them. I will definitely be back! Thank you. Marcia   🙂   WICKED set yesterday. Loved the hip-hop flavours. Neil B.   🙂   Just wanted to congratulate you on your great work creating one of the best dance events and so faithfully keeping it going every week for 6 years! Well done Jelena and than you so much from the bottom of my heart. Felicity G.   🙂   Just want to say thank you for providing the opportunity for me to dance the last half year. It has really felt like a transformative period for me... I would wax all eloquent at the closing circle, but not quite comfortable with that yet. But really, your space (that you create) and music are the best. Anne H.   🙂   The Dance Divine community gathered yesterday to grieve a friend and fellow dancer who died last week. I am so thankful for yoga, qigong and free-style dance for opening the body, airways, pores meridians and letting all the feelings find full process. Jelena, the set was fantastic. Jen Jorgensen   🙂   Sunday was perfect. You hold space and flow and I trusted you would. Thank you for that. Amy Color   🙂   You held high ground for all of us today. Bassim Nahhas   🙂   Thank you Jelena. What you did today was extraordinary and exactly what was needed. Lindsay R.   🙂   Thank you, dearest Jelena. As always, but also more than ever today, you held the space with a deep tenderness and grace and clarity and gentle but firm leadership that was exactly what was needed. The most gorgeous altar and musical set - Michael would have loved it. Daniella Weber   🙂   Absolutely beautiful ceremony and honouring of our dear heart, Michael. Thank you for the profoundly healing space that you held us in and to every single being who showed up to grieve and give thanks to such a brilliant soul. Our dance together today was magic. Samaya Halliday   🙂   So grateful to Jelena for creating and holding that space, and for your thoughtful and careful words at the start. And so honoured to share the floor with everyone and to witness so much courage and heart and grief and praise today. Diane Haynes   🙂   Jelena, thank you, thank you... I appreciate you so... this community is dear to my heart in a way I can't describe in words. Star Gazer   🙂   Jelena, thank you for being the inspiration that you are and for holding the DD tribe with such grace and honesty. And to the beautiful dancers sharing space today - deep gratitude for the medicine - a reconnecting to Spirit. Daniella Weber   🙂   Thank you so much for providing a warm space for us to express ourselves with the most seamless, enchanting, invigorating music. I absolutely loved it! See you soon! Michael   🙂   AMAZING dance today... Through the roof!! I am feeling WIDE OPEN and HAPPY. Oh, so HAPPY! Thank You, Thank You, Thank You!!! Kristina B.   🙂   Thank you again for the beautiful class on Sunday. What a treat to meet such a conscious and supportive group of movers and shakers! I also loved the music! I will definitely be back soon, probably with friends in tow! Vanessa Young   🙂   Thank you so much for the wonderful music, ambiance and atmosphere: a gentle and blissful way to cross the bridge to 2015. Peggy M.   🙂   Dance Divine today was simply wonderful - thank you for sharing your gifts. Your work is much appreciated. I love Dance Divine because it flows so easily with my body and my inspiration to move. I like that I am never pushed into 'chaos' or overdoing it and I think the music flow and non-instruction allows a more wholesome experience. Chenoa   🙂   I had so much fun - thank you! I just LOVED the playlist of music! Perfect! Nicolette   🙂   Just wanted to say the music today was fantabulous! It always is, but I usually forget to tell you! 🙂 THANKS!! Karim M.   🙂   PS...I have no words for how grateful I am for you and the space u create where such love abounds. Sheena Bhatia   🙂   Thank you for this offering, it is truly a special gift to us the community. In joy, Lucie    🙂   This is the BEST thing that's happened to me in Vancouver, yet! If you live here and haven't gone yet, then this is Your invitation to join a community of heart driven, beautiful people into the flow of movement to music. I've had Fabulous, unique opening moments on the dance floor with this community, and I'm there Every Sunday unless I'm out of the city! Diana R.   🙂   I have really liked my experience last night. Thank you for facilitating this experience. Also, I really liked the music 🙂 Nathalie   🙂   I wanted to share once again how absolutely lovely it is that you hold and create the space for everyone to express their 'Dance', in which ever form it takes...even when the dance doesn't know what it is yet... Angelica Burns   🙂   Congratulations to you for all that you have achieved. Thank you for all that you have done for dance in Vancouver and wherever you cast your divine net. Gary Johansen   🙂   I know it's a little late, but I want to thank you for the best New Year's ever... it was a total blast! I feel a deep gratitude for all the energy and creativity that you put in to Dance Divine. My work schedule has been all over the place lately... so it's been hard to get to the Sunday dance but I hope to see you there before too long. Blessings, Mark   🙂   It was So wonderful for me to be there this Sunday. I had an absolutely beautiful experience. Dancing is my only form of exercise and I'm so grateful to you for setting up this safe space where I can give my self entirely to the music and the inner movement to come out. I feel so cleansed! And I'm feeling deep Love and appreciation for you, and All those of us who show up! Once again, Thank YOU!!! Love and Blessings, Daniella Weber   🙂   It was truly my pleasure to dance in the space you've created! I look forward to doing it again and again. I've invited friends to join me next Sunday. I will see you then. Allison   🙂   Wanted to let you know I had a blast at the NYE event. So grateful for your inspiring, courageous leadership... creating sacred loving space so that like beings can connect. I'm also eternally grateful for your divine selection of beats-- it brings out the authenticity and joy/bliss in my dance and energy. And the ceremony -- a bliss trip that melts the heart. Thank you Jelena for your divine vision and generosity! bliss and blessings, Irene Dulay   🙂   Your vision and dedication to facilitate this unique gift of dance each and every week is admirable. I have been blessed all of this last year to partake in the goodness and pain that flows from authentic, raw dance. I am better for it and must express my extreme gratitude to you. Thank you! Wishing grand success and positive vibes. Andre D.   🙂   Aloha Jelena! I had a blast and you and the other woman at the table entrance were so warm and welcoming. You'll be seeing more of me for sure and will be incorporating this into doing what makes me happy. Thank you for creating this and sharing your fantastic taste in music! Sarah G.    🙂   Wonderful dance today. Your d.j. heart and spirit sure soars..love it! I so love your (the) music. Jackie S.   🙂   Thanks for the wonderful experience at dance. You have created a very sacred  space I look forward to each class! Leanne   🙂   Thank you Jelena Marda for creating healing communities for us to heal our pains, moving from chaos to lyrical and finally stillness, where we celebrate our joy! Much gratitude, Maggie Reagh   🙂   I had been searching for a dance experience that was more fulfilling than that of my formal dance training which I felt was constricting in many ways despite the benefits of movement. Although initially I felt uncertain and cautious about trying a form of dance that was more authentic, liberating, spiritual and free, I knew I had to try it. For me it is so healing in many ways, therapeutic, honouring of myself and empowering. I have been surprised at how much of a growth experience it has been for me. Like the work with the horses, it is hard to put into words but it is far more meaningful and important then I would have ever imagined. What I feel Dance Divine offers is a place to be real, authentic, accepted, whole, creative, in the moment and grateful. What I believe is that people are looking for connection a place to belong and feel okay...this is what DD offers. Carla Webb   🙂   You are a sweet DJ! Sash   🙂   Thank you so much for being so welcoming and for creating such a majestic space for free expression. Danny and Anna   🙂   I wanted to say how fantastically free I felt during and after the ecstatic free-style dance session, what a beautiful movement you are continuing! Thank you 🙂 See you again! Fiona K.   🙂   I am blessed to have a place to feel and express. Thank you for your big heart and in making dance divine possible. Bob Nayme   🙂   Thanks Jelena. I had such a great time at your class. I am sure you will see me back again! Joel   🙂   Thank you very VERY much for the dance.  I'll be back again. What a gift to be in that space with so many kindred souls dancing their hearts out...Thank you for creating such a transformative space. It really help me move some things and it was nice to carry that empowerment to the rest of the evening. It seems like such a great way to bring together women of all ages and from many place in the city. Beautiful. Leanna   🙂   I am mesmerized by the Beauty of Dance Divine. I arrived in Vancouver 10 days ago, and came for the first time last night. I feel so grateful for such a Heart Opening experience. Thanks to you Jelena and all the participants. Victoria   🙂   I wanted to let you know that Sunday's music was really amazing! Coming home and gratitude themes are always perfect songs and it hit home for me, somehow just what I needed. I've been to Toronto for ecstatic dancing (just came back) and while they have a great scene, they lack in their music transition which takes me out of my flow. There is no other DJ like you! Thank you for your awesome mixing. Gratitude to you my DJ Goddess. Love to you! Marie Tran   🙂   It was incredible – I really connected deeply. Thank you so much. Can't wait to go again this weekend. Deborah   🙂   Hi Jelena, Just wanted to thank you for an incredible session last Sunday. I know that it is entirely a matter of personal taste but I find it really difficult to dance when music is heavy on lyrics explaining to me what to feel. Last Sunday the music you played was intensely emotional with almost no lyrics in it and my ego had no other option than to shut up and let my soul speak through my body. There was no place for intellectual discourse, only place for presence. By the end of the session, full of silence and intense presence, "calling all angels" was a powerful act of magic. I know that my duty is to dance the dance that is happening at any given time but dancing to that music, this last Sunday was not only easy, but powerfully ecstatic; it was so beautifully non-intrusive that it gave me a lot of room to listen inside myself. Thank you. Hugo   🙂   I wanted to let you know I really enjoyed the dance on Sunday evening...I noticed that everybody were at different levels and ability and style which let me relax at this event and I had enjoyed myself and with everyone else who was there.. thank you  Dance Divine Vancouver and to you jelena!!!! John   🙂   I just wanted to let you know how much I enjoyed tonight's DD. Thank you so much for creating a second (and third, on Fridays) opportunity for us to get into divine flow... Your efforts & energy to create this sacred space, with all its components, is deeply appreciated. Love, love, Ute Kramer   🙂